We have not been to St. André for 7 months - partly due to COVID and partly due to illness last summer. We have had total lockdown, partial lockdown and now have curfew 18h to 06h with restaurants, sports centres and cinemas shut. All shops other than large indoor shopping centres are open. It has been a very odd time - when I think about it it seems unbelievable. The vaccine is starting slowly to be rolled out in France and I am lucky to have had my first dose with my second next week. I hope that towards the end of this year life may become more normal again.
So off we went to the house, leaving just before 13h on Weds which is the middle of Agnès's holidays. We stopped in Bourg en Bresse to finish the application for Jules's carte de sejour since he has to change it for a non EU one after Brexit. We hope his french passport can be processed soon.
We left a Bourg around 15h30 and got to the house at 16h20. Winter was not too bad until last week when we had a very cold few days down to -10° but I did switch boiler on with phone. As ever I was anxious to see if all ok and even more so this time given the long time away. All seemed to be ok. I fired up the boiler and J switched the water on and no disaster so I breathed a sigh of relief. J unpacked and Agnès and I popped over in o M. Gosset to take him a cake I baked to say thank him for switching on the boiler last November.
We all went for an early evening stroll before curfew and it was a beautiful sunny evening and warm 14° - warmer out than it at first! After dinner we played two rounds of Cluedo and everyone except me won.
Thursday morning we had a nice lie in and then Agnès and I wakes over to the baker. It was 09h30 and no croissants left (except a bag if two from the day before we au bought and were totally fine) so we got 2 pain au choc and some bread. Came back and had breakfast. I called the Etape Charollaise to see if they were doing lunch take out and they were 10€ for main course and a dessert. Today was our lucky day as it was parmentier de boeuf followed by cookie and vanilla mousse. I ordered and then we drove to Mont St. Vincent and walked around for an hour. It was pretty windy. We saw the ponies where Agnès used to ride.
We then collected our food and hurried home to enjoy it. It was still hot when we got back. The food was good but not as good of course as eating in their restaurant.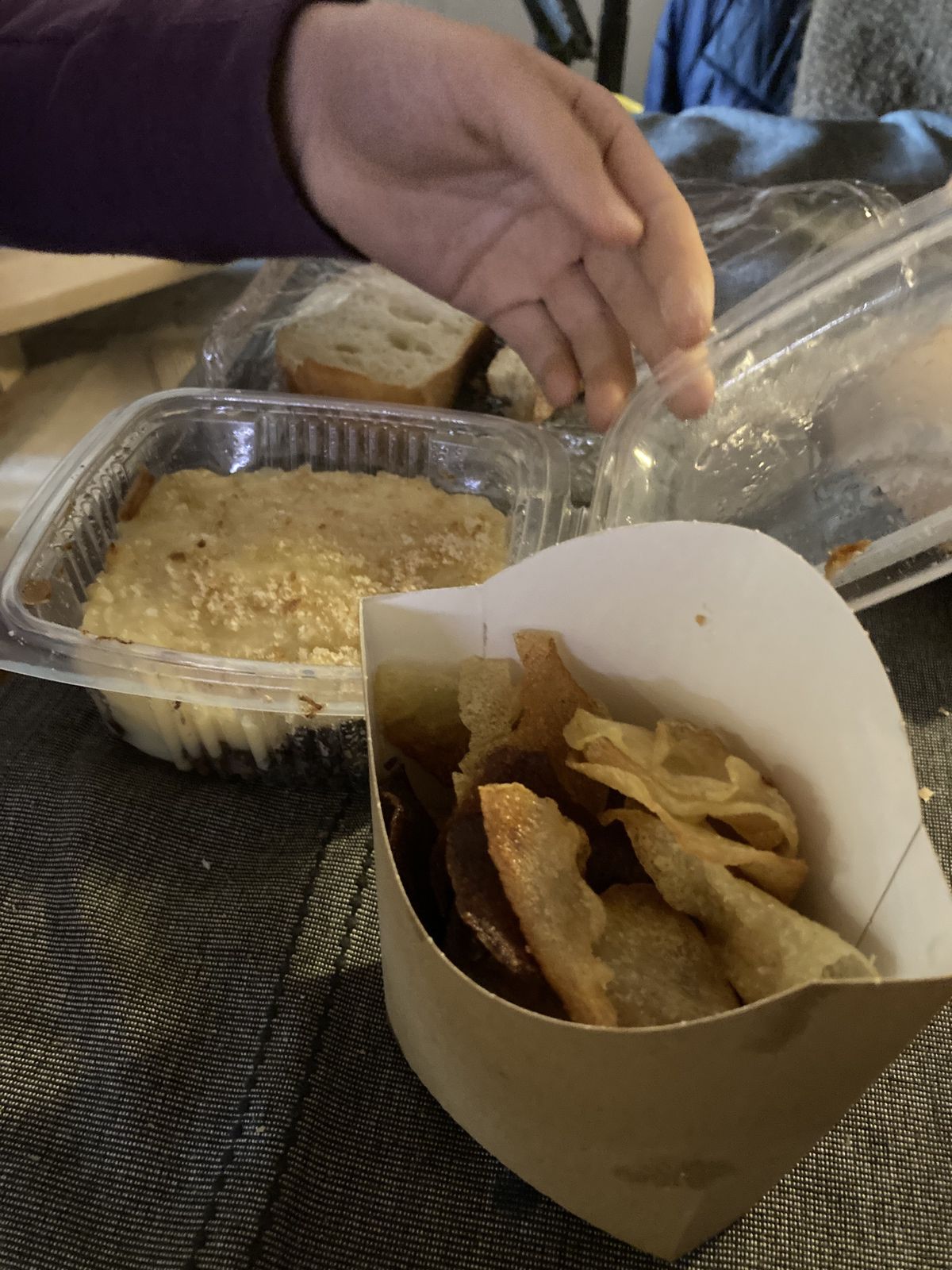 After lunch we started doing some tidying inside but we had run out of furniture polish so Agnès and I popped off to Super U to get some provisions. J did some garden work but we need to go to the top to get rid of some greenery. J lit the fire just after 15h. We are not cold at all.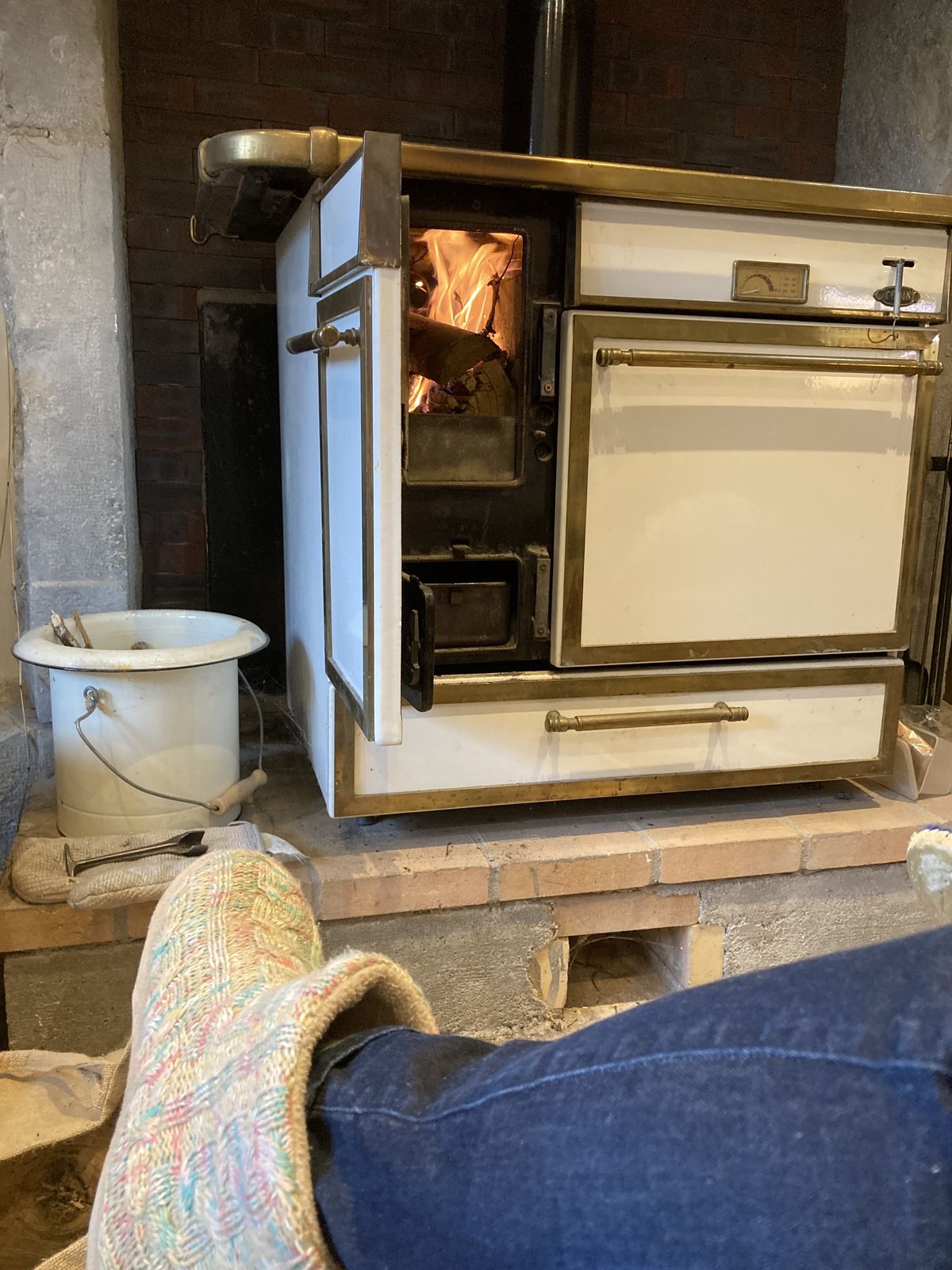 We all went for a walk before curfew - it was. not as sunny as yesterday. After dinner we played Cluedo again and this time I won.
Friday started a bit overcast but soon became lovely and sunny and warm. After breakfast we put the two bags of green waste into the car and headed for Cluny tip as ours not open. When we arrived though it was closed too - Winter opening times only Friday afternoon. We parked up and wandered into Cluny - a few people around. Shame to restaurants or cafés open as it would have been perfect weather to sit outside. J went for a haircut and A and I went to chemist. It took so long in there that J was out before we were! We motored back to the house as we couldn't kill another hour before the tip opened.
Just after 14h30 J and I decided to go back to the tip since the stuff was still in the boot. When we arrived there was a queue of about 15 cars/vans waiting to enter. We probably had to wait 20mins to get in. We then parked up at the voie verte and walked along it for a while. It was beautiful and sun and warm and lots of people were out walking, skating or biking.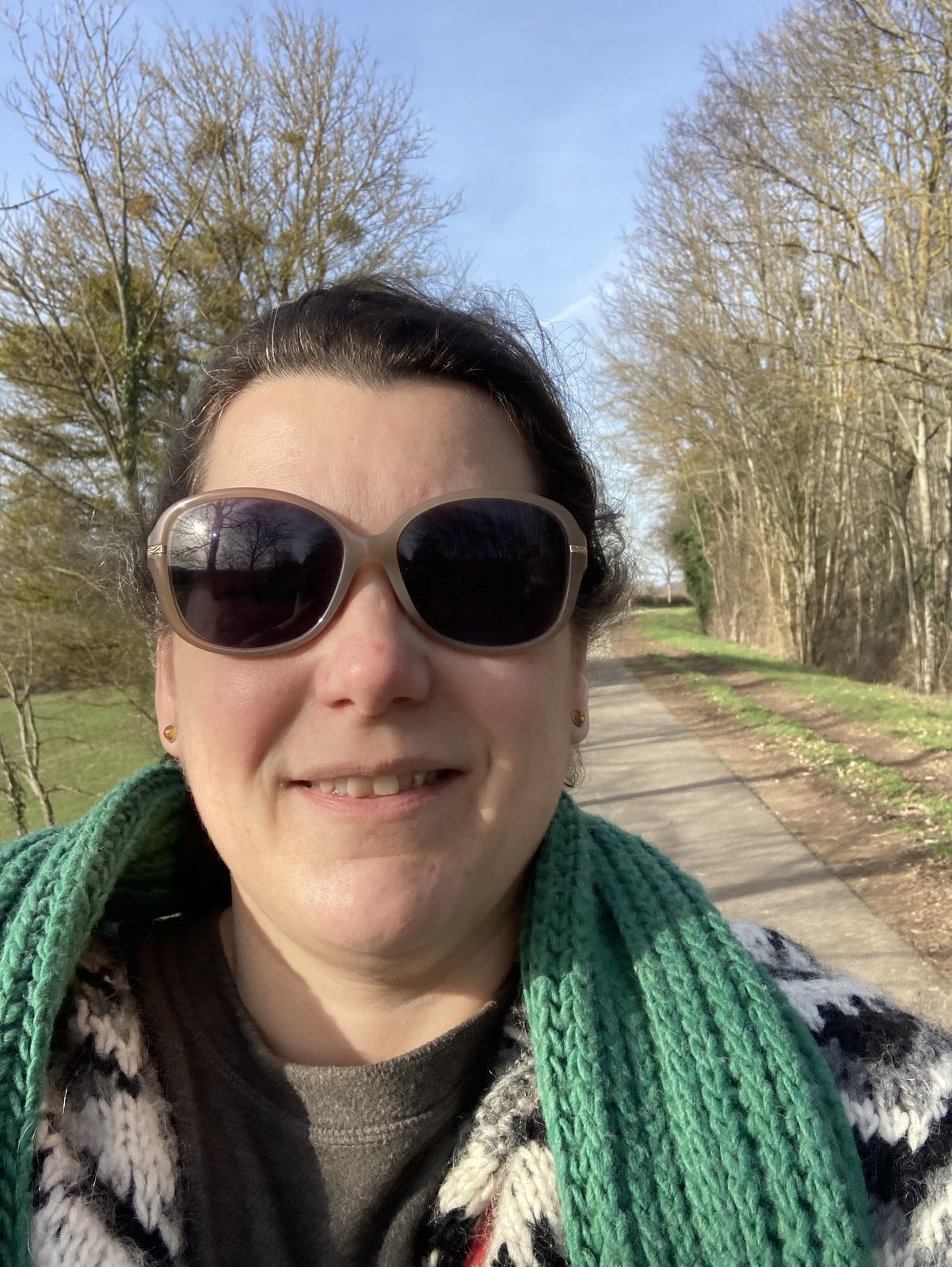 Saturday was another beautiful day, warm and sunny. After breakfast we stopped off at the tip in Salornay (another queue to get in) and then we parked at the voie verte in Cormatin and walked along for a bit. I saw that the storks are back already as a few were standing in the field near the chateau and several flying and landing in the trees. It seems early but the weather this week has been very warm and sunny. We walked back through town and bought some sausages and had them for lunch.
After lunch A and I popped to Cluny to the B1 supermarket- J had to explained several times that it meant bien. It is where the Atac was which burned down a few years ago but we have never been. It's quite good but we prefer Super U. Once home we had coffee and raspberry tart from our baker which were pretty good. Then I did some gardening in the back yard - mostly clearing the leaves off the border to see what was coming back. Quite a few narcissus and a lot of iris - I only remember planting maybe three so they must have spread am look forward to see what colours they are. Then we sat and enjoyed the late after sun.
Tomorrow we leave and I am almost sure it will not be another 7 months until we are back.